World Run II, 2008 - 2012
Latest news
2013-04-29:
NEW PROJECT
After slowly getting back to normal level of training at home here in Scandinavia, its now 9 months since I finished the World Run 2 - and time to look at the next project!
I have said Yes to join a Canadian organized team of 10 runners from North America, India, Australia, NZ and Europe, as the Scandinavian participant in a 'Non stop' relay around the world.
Each member in turn runs the classical marathon-distance and then hands over to the next runner in the team. That way it is hoped that we can cover one lap around the world in 6 months; starting by 15. September 2013.
The official website is:
www.r4t.org
Its a charity event and its named Run 4 Tomorrow - I could hardly imagine a better name, not least in view of the bomb-attack on Boston Marathon two weeks ago. Its a perfect example of that we as runners will prevail w. positive values no matter what obstacles we face and no matter where in the world we call home :-)
>>
Run For Tomorrow
Browse all news
Latest report from the runner

The accumulated distance is based on recieved reports. Reports may be delayed due bad GSM coverage. Therefore the accumolated distance will be too short, and will automatically be corrected as the missing reports arrives. Click here to browse all reports
2012-07-28:

106
Distance today: 200.5 km (Accumulated: 36917.5 km)
Elapsed time: 22:40:41
Country: Canada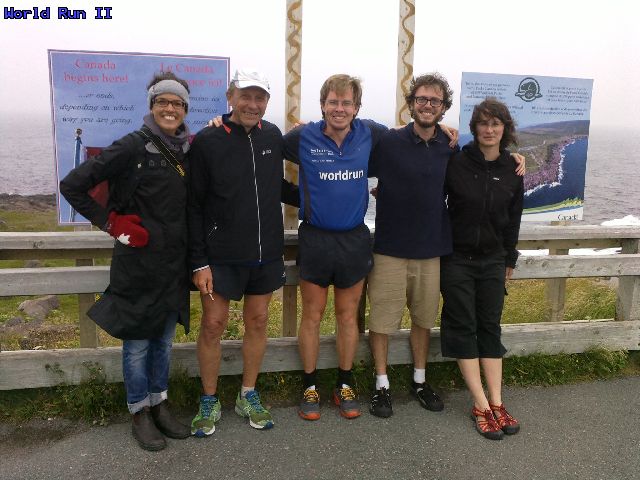 Browse all reports
Half way report
Click here to read the report for the first half of World Run II
Videos
See latest video from
2012-05-07
.
Live coverage

View live map with actual position and pictures from the run. Click here to explore:
>>
Live coverage